OUR MONTHLY DRESSAGE COMPETITIONS
Current Dressage Competition Classes – enter here
Current Blind Horse Dressage Competition Classes – enter here
Current My first Pony Dressage Competition Classes – enter here
Watch  Demos – here
We take training very serious, and so are all our judges and trainers.
Why don't you have a look at our training section? All our professionals will provide you with much more than only a few words on a test sheet or some numbers for your horse's confirmation and way of going. You will get a detailed brief on every movement as well as advice on how to improve each movement.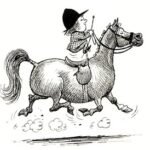 We are not only hosting online shows, we want you and your equine partner to improve and reach for the stars.
One of our judges/trainers will explain and offer detailed advice on every move of your test after it has been judged. This opportunity will be free of charge for all tests below 50% (50% of points). All riders with scores above 50% will be charged £5 per score sheet. Simply, wait for your marked score sheet to arrive and contact us.
Rules for our dressage classes
Riders may wear suitable riding clothes, a correctly fitted riding helmet and riding gloves, or competition gear. The use of whips, spurs and treats is permitted.
All bits and tack have to comply with rules of the respective discipline.
Any video of a dressage test must be ridden in a correctly measured "arena" of either 20 x 40 or 20 x 60. Any surface will be accepted as long as it is safe for rider and horse to be used.
All dressage videos must be taken from "C" without any interruption in landscape format with sound. All showing videos must include required viewing angles. We will not accept any tests which have been edited.
We appeal to all competitors not to use videos of shows they have attended. First of all, the quality might be of inferior quality due to other competitors in the picture and the incorrect position of the person filming the video, and secondly, we feel that this could give riders with a video from a competition venue could give them an unfair advantage over other EquiMind competitors.
All photos and videos can be uploaded to our Facebook page, or YouTube. Alternatively, we accept postal entries, e.g. CD or USB stick.
Competitor are required to check all possible copyright issues since EquiMind will not admit any liability or costs incurred as a result of copyright infringement.