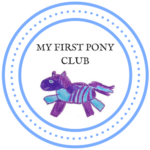 Do you love riding and cuddling your first pony?
Here are some fun competitions for you to enter, which will not only earn you prizes and rosettes but also teach you how to be safe aroud your pony. We are not affiliated with Pony Club UK, even though many of our tests will help you to prepare for Pony Club events. All entries will be included in our Summer/Winter Championship.
THE EQUIMIND SUMMER CHAMPIONSHIP 2017
Have you qualified for the Equimind Summer Championship 2017? 
Get dressed for the 15th of September 2017 and be our Summer Champion 2017! 
The qualification rounds for our Winter Championship are running in the months from September 2017 to February 2018. The Winter Championship will be held in March 2018. During the qualification months, all riders in the first 6 places of each level will qualify automatically.
August Champions and placed riders/handlers will be showered with prizes like show rugs, caps, gloves, leather halters, numnahs, gift vouchers, and much more. And, of course, we will have fabulous Championship rosettes and sashes.
My first Pony – Dressage Competitions – enter now
My first Pony – Proficiency Competitions – enter now
My first Pony – Training Classes – enter now
Are you preparing for something special?
Why don't you have a look at our training section where our trainers are there for you with lots of advice. 
We are not only hosting online shows, we want you and your equine partner to improve and reach for the stars.
One of our judges/trainers will explain and offer detailed advice on every move of your test after it has been judged. This opportunity will be free of charge for all tests below 60%. All riders with scores above 60% will be charged £5 per score sheet. Simply, wait for your marked score sheet to arrive and contact us.